Home >> Projects >> Chai Center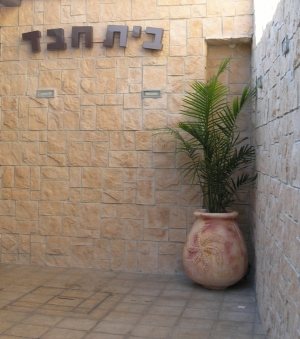 The Chai Center
in Migdal directed by Rabbi U, Cohen, serves as the center for everything Jewish for the past 25 years.
The citzens of Ashkelon that quality and integrity in Judaica and Religious articles are the seal of Chai Center
.
Tefillin, Mezuzot , Talitot ,Holy books are sold at reasonable prices and are fully guaranteed. Checking Tefillin and Mezuzot are done by hand and double checked by a computerized program
which can reveal every minute mistake that can be overlooked by the human eye.
The center also houses a grand shul that serves the businessmen in the area allowing them to pray with a minyan without leaving work for along time.